Archive by Author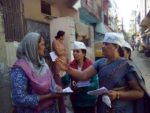 The Indian election has seen a re-invention of the country's most politically iconic headwear.
---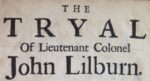 This political tract 'The Tryal of Lieutenant Colonel John Lilburn' links indelibly two of the most commanding figures in English radicalism, both of whom won key legal victories against the executive and so helped to establish greater freedom to publish and propagandise
---

The story of Beryl Lund, who was, in 1948, at the same time, an actor, a communist and a civil servant working on sensitive defence contracts
---

Andrew Whitehead on the reappearance – and disappearance – of old shop signs
---

A ten-inch bronze bust that depicts Charles Bradlaugh, one of the commanding figures of Victorian radicalism.
---
India's hugely influential progressive writers' movement dates its inception to a meeting in the basement of the Nanking restaurant in Denmark Street –…
---

Ashutosh Varshney, a political scientist who divides his time between the United States and India, reflects here on the implications of the new anti-corruption movement in India, in an article first published in the Indian Express newspaper and reposted here with his and the Express's permission.
---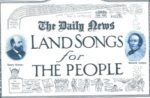 'The Land Song' dates back to the glory days of Lloyd George Liberalism, and was revived from the 1960s by a new generation of Liberal radicals. History Workshop Journal editor Andrew Whitehead pursues the song's history – discovers its only commercial recording – and traces the song's contemporary echoes.
---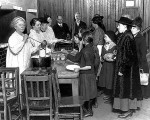 Amid talk of a 'Big Society', Pat Thane explores the history of voluntary organizations and the shifting boundaries between state and society. She argues that government rhetoric masks a real shrinking of the voluntary sector.
---

Historian Imogen Lee has taken to the streets with hope, a camera and a few placards.
---

This badge is only small – just 30 millimetres in diameter – but that does not lessen its importance as a social document.
---
The latest issue of The Economist turns it's laser eye on the legacy of the civil war, as the US prepares to mark the 150th anniversary of the start of what's described as 'America's bloodiest war'.
---
A fantastic handbill dating from 1812, marking the hanging of Luddite rioters.
---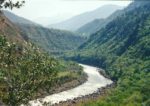 The publication of a telling literary depiction of the most bitter period in Kashmir's insurgency twenty years ago prompts Andrew Whitehead to consider the value to historians of fictional accounts of conflict.
---

A card token illustrating one of the more noble chapters in British radicalism. During the Spanish Civil War, supporters of the Republican side raised money to help ease the hardship faced by civilians living in areas largely under siege from Franco's forces.
---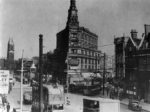 As we approach the 75th anniversary of the key event in repulsing fascism in the East End of London, David Rosenberg looks back on the importance of the Battle of Cable Street, and looks forward to the events planned for October.
---