Tag Archives: featured
The current Canadian federal election campaign has given rise to heated debates over veiling and anti-Muslim attitudes. We asked a group of Canadian graduate students and their professors at the University of Victoria in British Columbia to share their thoughts on Susanna Burghartz's History Workshop Journal article 'Covered Women? Veiling in Early Modern Europe', appearing in our fall issue, which examines the changing and multivalent meanings of veiling in the past.
---
The UNHCR reported that in the first six months of this year 1,867 people died attempting the crossing, with the toll rising weekly throughout the summer to hit over 2,600 by the beginning of September.
---

Bart van der Steen on the role and importance of the crowbar in the act of squatting, in Amsterdam and beyond
---

Vera Mackie on the paper crane, and its development from Japanese folk practice to a symbol of anti-nuclear activism
---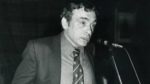 The story of archiving the papers of Trade Unionist Dennis Delay, by Sam Patterson
---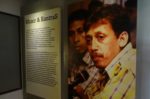 Dr Vannessa Hearman on the democratic transition and human rights abuses in Indonesia
---

In March 2014 a group of historians at the University of Birmingham launched a new Centre for Modern British Studies: MBS@Birmingham
---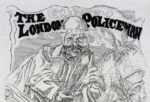 The London Policeman songsheet, the Miner's Strike and the Battle of Orgreave by Catherine Robins from the Working Class Movement Library
---
Desert Island Histories from James Vernon
---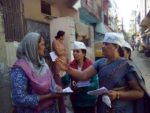 The Indian election has seen a re-invention of the country's most politically iconic headwear.
---

A subscriber to Freedom for more than fifty years, David Goodway laments the end of one of the world's oldest left-wing papers
---
Desert Islands Histories from Sheena Evans
---

Diana Paton and Gemma Romain on the rejection of the appeal by four Guyanese trans persons who had been convicted of wearing female clothing in a public place by the Supreme Court of Guyana
---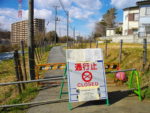 How can historians respond to national disasters? To mark the third anniversary of the 3.11 disaster in Japan, History Workshop Online asked Nick Kapur and John Morris to write about two projects that they have been centrally involved in.
---

John Morris, historian and member of the Board of Directors of Miyagi Shiryō Net asks, what can historians do in the face of overwhelming disaster?
---

Nick Kapur on the The Digital Archive of Japan's 2011 Disasters, a project at the Reischauer Institute of Japanese Studies, Harvard University
---